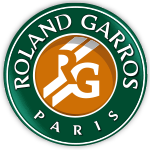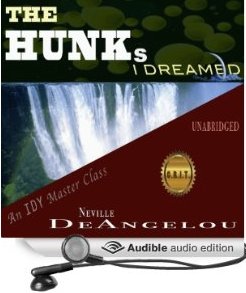 ---
(1) SERENA WILLIAMS
It's only her first for the year (2014), but her 18th Grandslam title, equalling Evert and Navritilova. It is also her 6th US Open Title & she earns the highest payday to date: $4M.
Serena Williams defeated the resurgent Caroline Wozniacki.
SCORE: 6-3, 6-3.
---
(14) MARIN CILIC
It's his first Grandslam. And for a player who was banned from the game for 4 months, quite unexpected, but with countryman and Wimbledon Champion Goran Ivanisevic at the helm, they honed his servce into a wicked weapon.
Marin Cilic defeated a deflated Kei Nikishori .
SCORE: 6-3, 6-3, 6-3.
---
It's a wrap! Monday, August 8th, 2014.
In Croatia, joy across the land - World Cup style - their man won!
For Cilic, life-changing!
Elsewhere, folks are still in shock - don't know what to say; many wiping 'Love-Roger' tears. This was to be his moment! They were so sure of it. Me too!
One might say, Hi Nadal, you see what chaos reigns when you are not around.
Isn't it funny, so many wanted new blood busting the Big 4 lock - Big 3? - Big 4!
This was NOT what these had in mind.
We all learned. And huge kudos to Kei and Marin. Phenomenal performances all the way around. Cheers.
SERENA! Serena-Serena! Serena-Serena! Serena-Serena! Keep singing.
SHOCKER! WHO'D HAVE THUNK IT?
---
Do you know these guys? They are 2014 USOPEN Finalists. Let me help you: you might just happen to know their coaches. Hint: Grand Slam Champions.
Ferrer, Sharapova sent out.
Big-Hitting teen star Nick Kyrigos debutted on Ashe huge, 5-0, blowing away veteran Robredo before exitting in 4, like cooled boy..
Freshly minted USOPEN darling CiCi Bellis, 15. an amateur ranked 1208 lost in R2 - 6-3, 0-6, 6-2 - to Diyas, a Kazakhstani ranked 48.
Cici Bellis is new US OPEN Darling; defeated 12th seeded Cibulkova. CiCi received Wild Card into the USOPEN by winning 18s Nationals Championship. She does not plan turning pro in 2014.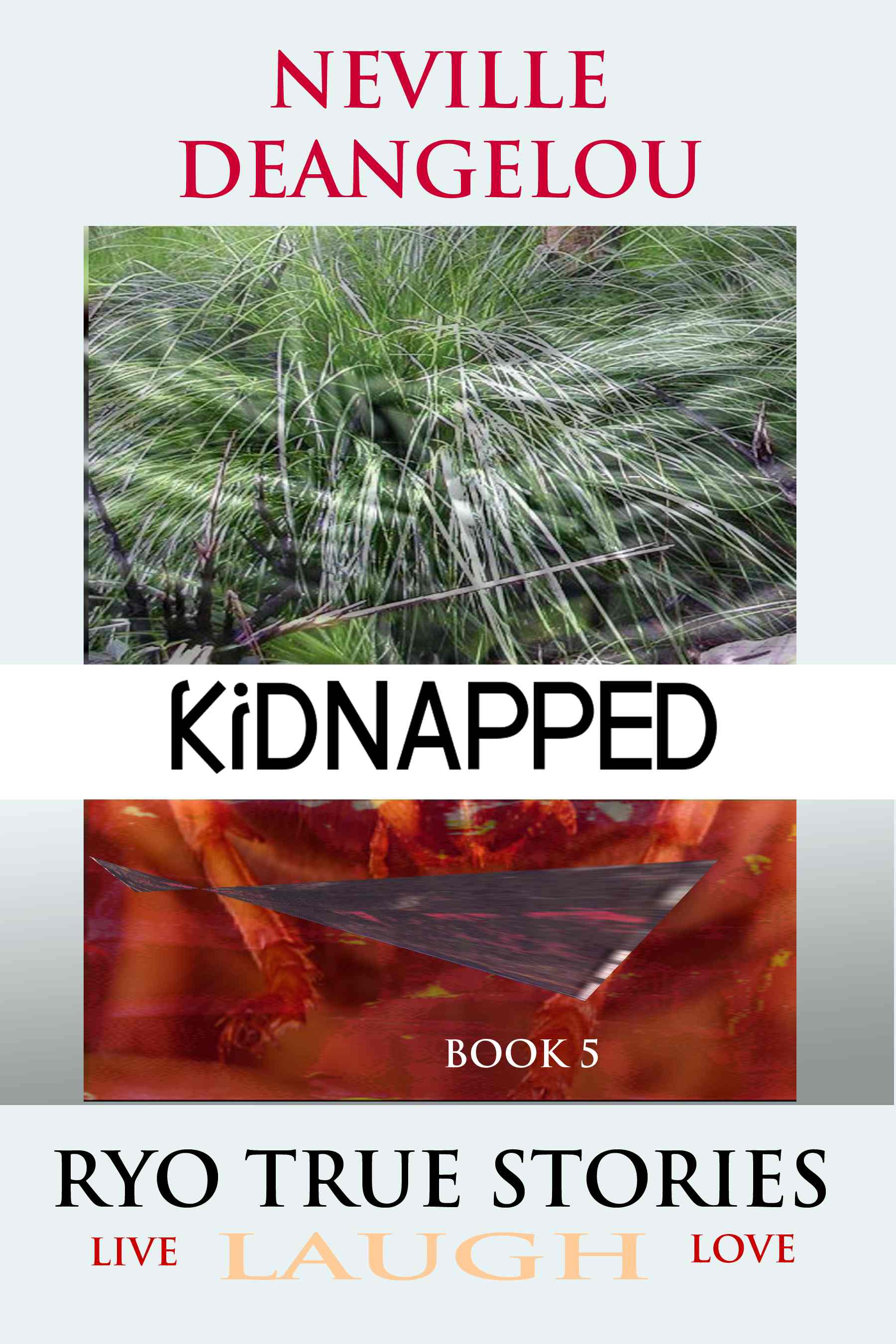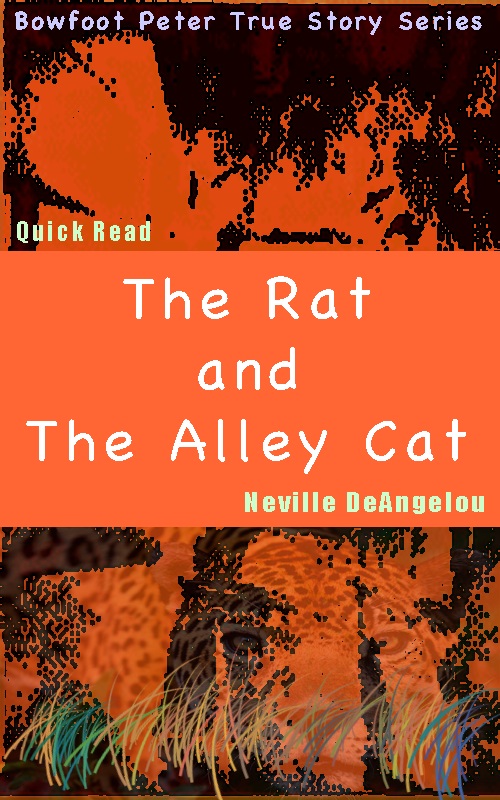 Confessions Of A US Open Ball Boy
---
SERENA WILLIAMS defeats CAROLINE WOZNIACKI to claim an historic 18th Grandslam & 6th US OPEN Title. Chris Evert & Martina Navritalova also have 18 slams each. Graff has 22. Serena earned $4M - the biggest prize (male or female to date) for winning the series ($1M) and the title ($3M).
| | |
| --- | --- |
| | X. PRETTY BOY, TSONGA |
| | X. CANADIAN JOY, RAONIC |
| | X. JOY TOY, DIMITROV |
| | X. RICH BOY, GULBIS |
| | X. BIG BOY, KYRIGOS |

Which of these players is suited best for staying in contention for titles over the longhaul?

Which is most likely crash and burn early?

Who Is Hungriest For US OPEN TITLE:

Roger Federer?
Andy Murray?
Grigor Dimitrov?

Did Roger Federer Send A HUGE Thank You Note To Nadal's Doctors?

SIMONA HALEP RISES TO WORLD #2

RyoSports 2014 US Open AWARDS

CHAMPIONS
1. Serena Williams #6, 18GS
14. Marin Cilic
(1) Bob & Mike Bryan #5, 100 titles
1. Marakova / Vesnina
Mirza / Soares
---
Defending US Open Champion Rafael Nadal Withdrew From US Open due to a right wrist injury.
"I am very sorry to announce I won't be able to play at this year's US Open. I am sure you understand that it is a very tough moment for me since it is a tournament I love and where I have great memories from fans, the night matches, so many things," the 28 year old Spaniard who injured his writst during practice in Mallorca said. "Not much more I can do right now, other than accept the situation and, as always in my case, work hard in order to be able to compete at the highest level once I am back."
Ken Rosewall (1971), Pete Sampras i(2003) and Juan Martin del Potro (2010) are US Champions who did not return the following year to defend their titles.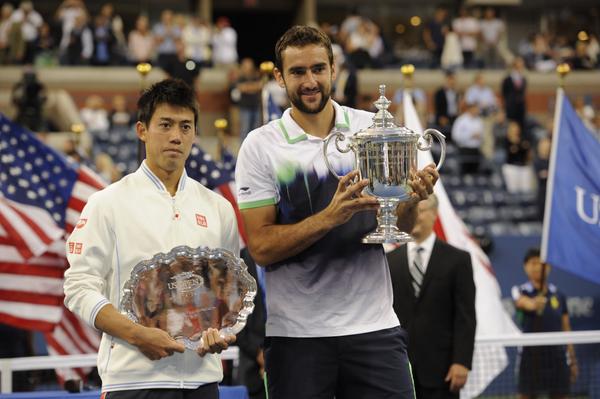 14. Marin Cilic (Croatia) def 10. Kei Nikishori (Japan) 63, 63, 63.
US OPEN SEEDING WATCH BOARD
MEN'S SEEDS

Novak Djokovic (L-S)
Roger Federer (L-S)
Stanislas Wawrinka (L-Q)
David Ferrer (L-R3)
Milos Raonic (L-R4)
Tomas Berdych (L-Q)
Grigor Dimitrov (LR-4)
Andy Murray (L-Q)
Jo-Wilfried Tsonga (L-R4)
Kei Nishikori (Finalist)
Ernests Gulbis (L-R2)
Richard Gasquet (L-R3)
John Isner (L-R3)

Marin Cilic (Champion)

Fabio Fognini (L)
Tommy Robredo (L-R4)
Roberto Bautista Agut (L)
Kevin Anderson (L-R3)
Feliciano Lopez (L-R3)
Gael Monfils (L-Q)
Mikhail Youzhny (L-R2)
Philipp Kohlschreiber (L)
Leonardo Mayer (L-R3)
Julien Benneteau (L-R1)
Ivo Karlovic (L)
Gilles Simon (L-R4)
Santiago Giraldo (L-R1)
Guillermo Garcia-Lopez (L-R2)
Lukas Rosol (L-R1)
Jeremy Chardy (L-R2)
Fernando Verdasco (L-R2)
Joao Sousa.(L)

ABSENT: RAFAEL NADAL (WRIST)

WOMEN'S SEEDS

Serena Williams, United States (Champion)

Simona Halep, Romania (L-R3)
Petra Kvitova, Czech Republic (L-R3)
Agnieszka Radwanska, Poland (L-R2)
Maria Sharapova, Russia (L-R4)
Angelique Kerber, Germany (L-R3)
Eugenie Bouchard, Canada (L-R4)
Ana Ivanovic, Serbia (L-R2)
Jelena Jankovic, Serbia (L-R4)
Caroline Wozniacki, Denmark (Finalist)
Flavia Pennetta, Italy (L-Q)
Dominika Cibulkova, Slovakia (L-R1)
Sara Errani, Italy (L-Q)
Lucie Safarova, Czech Republic (L-R4)
Carla Suarez Navarro, Spain(L-R3)
Victoria Azarenka, Belarus (L-Q)
Ekaterina Makarova, Russia (L-S)
Andrea Petkovic, Germany (L-R3)
Venus Williams, United States (L-R3)
Svetlana Kuznetsova, Russia (L-R1)
Sloane Stephens, United States (L-R2)
Alize Cornet, France (l-R3)
Anastasia Pavlyuchenkova, Russia (L-R2)
Samantha Stosur, Australia (L-R2)
Garbine Muguruza, Spain (L-R1)
Sabine Lisicki, Germany (L)
Madison Keys, United States (L-R2)
Roberta Vinci, Italy (L-R3)
Casey Dellacqua, Australia (L)
Barbora Zahlavova Strycova, Czech (L-R3)
Kurumi Nara, Japan (L-R2)
Zhang Shuai, China (L-R1)
This Horendous Overrule Sends Sara Errani Kabungka!
Oooh! What A Shocker - USOPEN 2014 finals - None of the Big 4 In The House - Bye-Bye!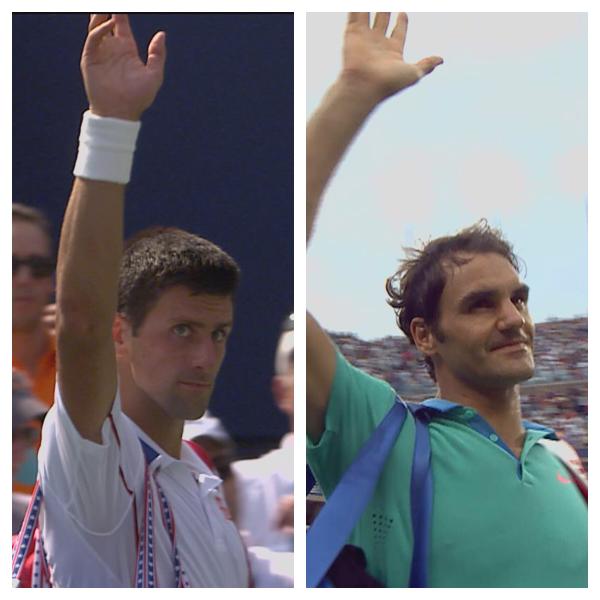 | | |
| --- | --- |
| Kei Nishikori defeats Novak Djokovic | Marin Cilic defeats Roger Federer |
CONGRATULATIONS TO ALL OF OUR CHAMPIONS
... And now .... for our 3 most burning questions before we march ahead!:
What if Milos Raonic First Serve Percentage was higher in his QF match?
What if Gael Monfils had not lost his two matchpoints?
Quintin, what if you did not choke serving for the championship, just when the champion was already convinced he was defeated? Ooops!
It's just a what-if! Don't lose sleep over it. MARIN, DON'T FORGET TO POST THAT 'THANK-YOU' CARD.
FEDERER UNVEILS HIS US OPEN FASHION & NEW WILSON 'beterrer' RACKET SERIES
---