FROM A DISTANCE
- Single-Story Dilemma -

We love stories. Each story, any story, every story - no matter whose story - all eyes observing it do not see it the same; they can't by convention of space and time, ergo, perspective. So, what eye sees the truth? And does it matter?

DISCOVER LEARN DISCERN DISTINGUISH
Is the butterfly a caterpillar?

A TRANSMUTED STORY: the eye sees it, the mouth speaks it, the ear hears it, the heart chooses what of it to believe, compliments of the mind - reflexive computations of a remarkable brain. Then something happens: the swerve. Boom!
Ah! And there it is: a coupled clue to the solution dilemma, so beautiful you might've missed it. Let's picture this differently.


Sometimes the snake doesn't take kindly to the butterfly saying, "Once upon a time I used to worm around tree limbs just like you." Sometimes the butterfly doesn't take kindly to the bird saying, "Huh? Your children look nothing like you; what are you smoking?" Those are reflections of the single-story dilemma - the one-eye view.

Now place the single-story dilemma in the same space with the solution dilemma; it's like releasing mice and a few birds into a house of mirrors. Can you picture it? Now let's explore these bits before re-imagining the whole from a distance.



Permit me to present a new question.
What impacts your decisons:
truth or belief?
Eagle placed his hand on the lad. The lad tried to settle his breathing. "I admire your courage," Eagle said, "but we must get you ready for your assignment. Come with me." Eagle guided the lad across the splendor of his new garden to the cabiquecolo where they sat. There, Eagle explained the first of two activities he designed for the lad to prepare him. Eagle noticed how swiftly the lad's facade transformed from worry to youthful exuberance, casual proof that the lad was eager to embrace this first effort in anticipation it would equip him for the assignment which seemed to the lad an all but impossible one at the moment.

The first preparatory activity is this. In two days the lad would be escorted to the top of Mount Eflon and set in the vicinity of Overhanging Ledge - away from every sound and semblance of civilization - but in view of dramatic snowcapped Mountain Ranges and swerving valleys. He'll be adequately equipped for a four-day stay alone. Should he wish to leave prior, he is to press the 'get me' button on his wrist band. Similarly, should he sense any danger, and he would be returned forthwith to modernity.

The lad loved this. This was right in his wheel house. He had been in the deep woods for weeks, except accompanied. This time he would be at the top of a mountain, which he dreamed of, but alone. So excited he was the lad gave no thought how this might help him with the assignment. And in the moment it did not matter to him.

He trusted Eagle and was quite aware that each assignment this far had stretched him, strengthened him, emboldened him, that much grown him, and brought him closer to his dream goal as a youth in bloom.
.... He knew what this was about ....
He was born with potential. He was born with trust. He was born with greatness. He was not created to abandonment nor to abandon his call - the dream. He is necessary in this season.
He was game.
On his return from the cabiquecolo he passed the bayaka and noticed the room of mirrors there. He stopped, as Eagle suspected he would, and observed mice and birds in there. From the right angle every bird seemed like eight clones of itself and sometimes sixteen. He stood there for a while and what he observed remained with him, and within him arose new and intriguing questions.



The

most mysterious

phenomenon of the universe

THE HUMAN BRAIN


Eagle caught up with the lad. He tapped him on the shoulder and they walked on. The lad wanted to ask Eagle the question on his mind, but he hesitated. "Any questions?" Eagle prompted. The lad stuttered, "No, sir."
OUR DEEPEST FEAR
Is Not That We Are Inadequate


It is that we are powerful beyond measure



It is our light not our darkness that most frightens us.
The transforming incidences of
The Great Adventure
transmuted to our times by virtue of the inspired perspectives of not only Mathew, Mark, Luke and John, but others included in the cannon is of extraordinary value to the empowered life.
This was a crucial hour along the journey. Jesus lifted his eyes to Heaven and said, "Father, the hour has come. Glorify your Son now so that he may bring glory to you, for you have given him authority over all men to give eternal life for all that you have given to him. And this is eternal life, to know you, the only true God, and him whom you have sent—Jesus Christ.
"I have brought you honor upon earth, I have completed the task which you gave me to do. Now, Father, honor me in your own presence with the glory that I knew with you before the world was made. I have shown your self to the men whom you gave me from the world. They were your men and you gave them to me, and they have accepted your word. Now they realize that all that you have given me comes from you—and that every message that you gave me I have given them. They have accepted it all and have come to know in their hearts that I did come from you—they are convinced that you sent me.
"I am praying to you for them: I am not praying for the world but for the men whom you gave me, for they are yours—everything that is mine is yours and yours mine—and they have done me honor. Now I am no longer in the world, but they are in the world and I am returning to you. Holy Father, keep the men you gave me by your power that they may be one, as we are one. As long as I was with them I kept them by the power that you gave me; I guarded them, and not one of them was destroyed, except the son of destruction—that the scripture might come true.
"And now I come to you and I say these things in the world that these men may find my joy completed in themselves. I have given them your word, and the world has hated them, for they are no more sons of the world than I am. I am not praying that you will take them out of the world but that you will keep them from the evil one. They are no more the sons of the world than I am—make them holy by the truth; for your word is the truth. I have sent them to the world just as you sent me to the world and I consecrate myself for their sakes that they may be made holy by the truth.
"I am not praying only for these men but for all those who will believe in me through their message, that they may all be one. Just as you, Father, live in me and I live in you, I am asking that they may live in us, that the world may believe that you did send me. I have given them the honor that you gave me, that they may be one, as we are one—I in them and you in me, that they may grow complete into one, so that the world may realize that you sent me and have loved them as you loved me. Father, I want those whom you have given me to be with me where I am; I want them to see that glory which you have made mine—for you loved me before the world began. Father of goodness and truth, the world has not known you, but I have known you and these men now know that you have sent me. I have made your self known to them and I will continue to do so that the love which you have had for me may be in their hearts—and that I may be there also.
We've established the great value of story, so let's return to that question; truth or belief? If we accept that the obeserver of any event, of any story, not only sees it uniquely, by virtue of an angle of view, but also uniquely by distance - how close or how far away that observer is from the story and whether that observer is also a participant - let's stroll on to this newer section of our series where we will begin to face not only hard questions, but a few tricky questions. It's going to be a challenge and will be coupled as we go with our Mirror-Mirror On The Wall. Here is a question that came in. This one is easy: 'Assuming inspired writers of scripture were convinced they had established the whole truth in all its clarity and proficiency, would you consider that position to be congruent with those very inspirers strong (if not overriding) emphasis on imploring us to have faith, that is, to believe regardless?' Hmm? So what's your position in light of the foregoing event in The Great Adventure: Jesus having to pray, as well as, the content of his prayer, relayed to us by John? I'll sing my answer and smile if you listen carefully.

"Stories matter. Many stories matter. Stories have been used to dispossess and malign, but stories can also be used to empower and to humanize. Stories can break the dignity of a people, but stories can also repair that broken dignity." Chimamanda Adichie.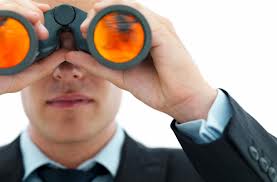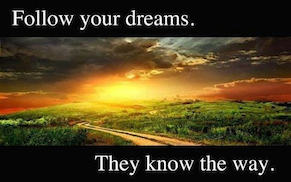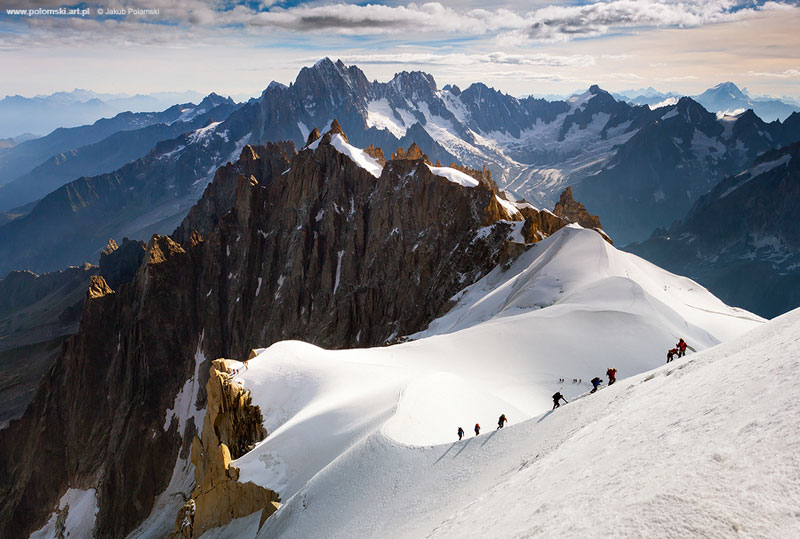 SPREAD YOUR WINGS AND PREPARE TO FLY
Is a caterpillar a butterfly?




---



P. C. Ritch, Esq.
GLOBAL
24 Hrs.
CURRENT R E F L E C T I O N




A Great Hope
What Did Jesus Do?
"A cocoon is not a tomb."
This is your life; only YOU can live it.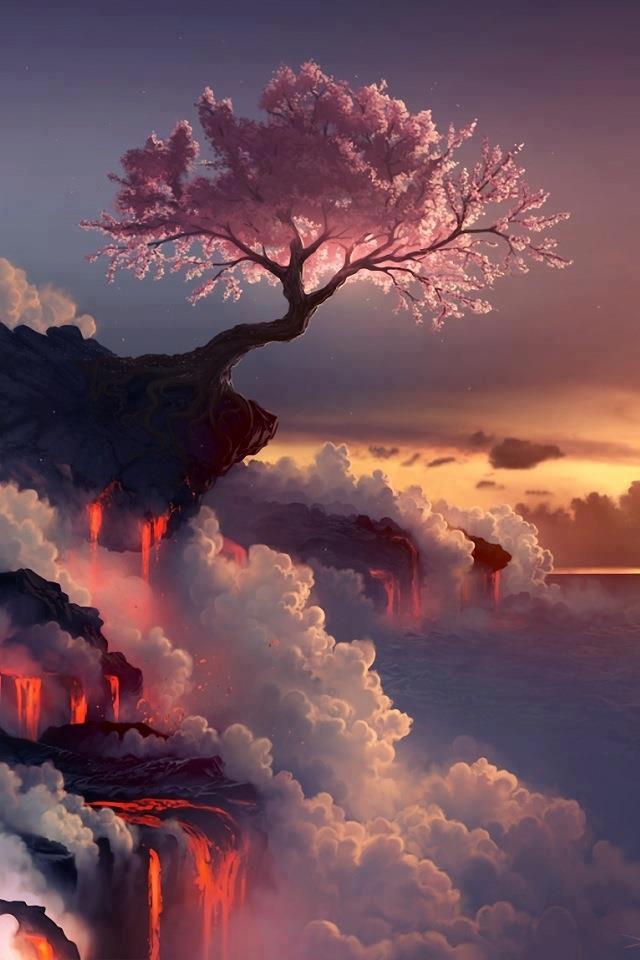 OPEN OUR EYES

EXPAND OUR IMAGINATION


It is always wiser to experience the whole cloth. Occasionally, though, the mere snippet of a fabric can inspire marvelous designs.
Let your conversation be without covetousness
and be content
with what you have:
for He said:

I will never leave you,
nor forsake you
.
As brilliant a piece of wisdom this is, that fragment could hardly be fully appreciated in some quarters unless one enjoys the privilege of searching out and discovering with one's own eyes and ears and heart and mind what all is being said and to whom and why, in a manner that permits one to pose intriguing questions . . . and to think of the declaration, lest it be intentionally used, not to seat all comfortably at the table of totality, but rather wickedly to deny the disposessed.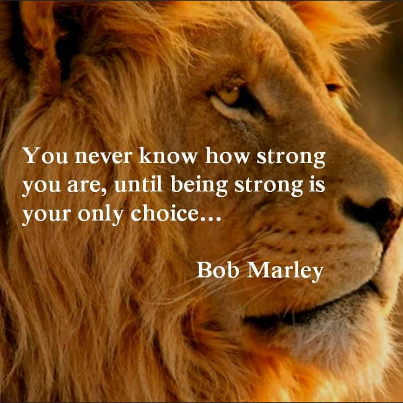 We strive continually to uplift, encourage, inspire and challenge each other to achieve our best in mind, body and spirit. We live, laugh, love, look, listen & learn.
---
For as long as you allow your God to be God only of that which you do not understand, you'll be fearful of exploring, you'll be frightened of learning and evolving, you'll be terrified of demystifying life's mysteries, for then you will be forcing your God into a smaller and smaller box. You'll keep raising hell on earth.
---
The Baddest Book Hunter Ever


Are you thinking what I'm thinking? I'll have to have a satchel with a secret flap. And a glove.

And I'll have to have a fiddle.

And a robotic seer-sucker-scope.
And a tweezer.

And a cat fitted with a secret high def wide-angle Cat Cam. Drones wont work. Drones are a dead giveaway, plus, they'll scatter the rats.

The glove will have to be skin tight. Pure. Kept in a sanctified flat box that glows in the dark, a kind of holy light. Hands have to be clean. Spotless.

No warts.

As the Baddest Book Hunter Ever I will want the baddest horse ever. Lightening fast. And black. So fast, you'll hear claps of thunder. By then I'll be long gone. My horse will be called Cloud. I'm going to love that horse.

I don't know what books you have in mind; seven are on my Most Wanted List, seven of the world's best kept secrets, le prizes de los todos prizes. And I'm going to give myself a new name. The Pope has one. Rappers do the same. Soldiers have titles, so I'd have to have a title. I haven't figured those yet.

You're probably thinking I'm kidding, or that I got inspired by some stupid book, or that I dove too deeply into St. Patty's brew. You'd be dead wrong; it's the other way around.

Two weeks ago, one of my tennis students brought me a gift. It wasn't my birthday or any special day of any kind; he just gave me a gift. Period. "Coach, I have a gift for you. Here." Full stop.

I like that.

The gift? A Pulitzer Prize! Serious. National Book Award. The Swerve by Stephen Greenblatt. How The World Became Modern.

I'm still reading it.

So far, I've carried that book into two coffee shops, one burger joint, a deli, and onto a park bench. Each time, it attracted strong attention, a few times from folks who are acquainted with my work and who asked, "Is that one of yours?" Oooh! Such flattery! So sexy! That kind of flattery can get a person places, but I digress. Three times, persons taking curiously quickened snapshots of its pages uttered, 'book hunter, hmm?' at which I, full-blown jealous, retorted, 'M-hm. I coined that term in my dreaming; he booked it all the way to the Pulitzer. Now, who do you want to sleep with?'

But I digress, full-blown green!

Wait till you see what book is at the top of my Most Wanted list. Ooh-wee!. However, my list is in book-hunting order, 1 to 7, first to last, easiest to hardest, expressively, that's from 'Oh, god that'll be the death of me' to 'Lord God, that'll make me king of the universe.'

The first book I'm hunting down, which of course is not the book at the top of the list, remember, is The Book Of Jesus. No, not the bible. Jesus said a Little and lived out The Great Example in three years. That speaks volumes for itself and should be more than anyone should want to know, right?

Jesus was brilliant. Truly human. If he wasn't everything would come falling down like stacked cards in a desert wind.

He knew people. He knew history. He knew all laws and all scriptures. He knew more than any man that has ever lived, even which fish has money in it. He must have studied a lot. Don't tell me Jesus never wrote a scribble or a scrawl anywhere. Uh-oh!

I duly declare: Jesus knew how to write. The Book Of Jesus is not the real title. Nope. It spans his eighteen years between twelve and thirty, which the scripture is curiously silent about - crucial years. This book - The Book Of Jesus - is being held in a place you wouldn't suspect and guarded by, ahem, shall-be-nameless men and women of the Secret-of-all-Secrets Society, you know, not the handshake kind. Oh no! Signs and signals! You have to scratch the back of your ears just so, cough just so, utter the correct gibberish sequence just so, flupsy just so, then drink the special potion without dropping dead, or you-no-getting-nowhere-near The Book Of Jesus.

It's a small book, but it is jam-packed.

Every chapter begins thus: The First Time I ... (FILL IN THE BLANK) ... and it's all there, such and such that the next time someone asks 'What would Jesus do?' I could scroll to that chapter of the book and, Boom-shacka-lacka! There it is!

I know, when I capture this book, woe unto me if I announce I have it. I'd be the most hunted man on the planet. Hunted down from all sides. Why do you think there's been neither hey nor ho of The Book Of Jesus by the most brilliant writer of all times. And it isn't called the Book Of Jesus. Oh no. It has a secret name. I know. But The Book of Jesus is what it is. I suspect that book includes these words from the author to the reader: "We meet each other every day."

Here comes my horse, Cloud! And my cat. Just wait till you see the next book on our sweet list.

Would you like a hint?

---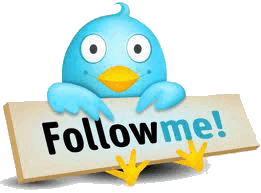 LOVED NO QUESTIONS ASKED