Capsher Texas Grand Slam 2012 Highlights

7/16/2012 4:22:16 AM
Jordan Hart 


IN THE RyoSports HOT SEAT
A Special Note To Champions &  Competitors:
To all ye

super champion

s, we say, shine on! Bask in your glory, but not too long. Tomorrow is a new day. New horizons to explore. Don't let the sun set on your derrier. Climb higher. Touch the top of the pole.

"It was such an amazing experience," many talented athletes told me. It was amazing to us seeing you compete so stupendously. Delighted, I'd say. Uplifted. Often surprised, I was. Let your losses lift you, even though at times a loss seems like a long night in the net. Remember a new day rides in at dawn - a day chockfull of opportunities for new claims, another day to keep the dream alive and to sweat until it feels so sweet you must dare to try again. Complete the dream.

I'll look for you along your roads of success. Take a good quote with you, perhaps this one from Nights - the poetic video below:
Every incident is a new opportunity for learning . . . I can begin again.
Share your successes with us.
Shine!
Day Eight:
This is the day we've eagerly anticipated. RyoSports top two Boys 18S picks, Connor Curry and Bayo Philips, are in the finals but, alas, not in the same draw, so these emerging Titans will not square off with each other today. Nevertheless, it will be foolhardy to underestimate the challenge each is up against. Connor vs Adams. (3) Philips vs (1) Alda. Meanwhile, it will be Nix vs Kourinek for third. Sit up and enjoy.

MIDDAY UPDATE:

HARRISON ADAMS IS B18S CHAMPION

. Harrison outlasted Connor 4-6, 6-1, 6-4 to take the crown. Bayo Philips defeated Miguel Alda 6-3, 6-4 to earn Consolation. Andrew Kourinek won third place, ousting Evan Nix.
RyoSports TGS Video Highlights.
Video Interviews will be out Saturday, June 16.
See RyoSports News
Day Seven:
What-a-day! What-a-day! What-a-day! Connor Curry cuts on through, taking no prisoners, and now has Harrison Adams firmly set in his sight, both having dismissed their challengers without regard.  For other superb finalists, this grueling journey has come to a sweaty end, earning huge smiles and a few tears. Congratulations to the champions. [See Champions Circle below for a parade of 2012 Grand Slam champions.
See RyoSportsNews.

Day Six:
Champions wasted no time putting their stamp on the day, sweeping away their challenges with brutal efficiency. B18S Connor Curry punished (1) Miguel Alda, 60, 61. G18S, G16S and G14S top seeds flew into their respective finals. G!2 Doubles pair (1) Douglas-Jones defeated (2) Thomas-Tripathy to be first into this year's Champions' Circle.
See RyoSportsNews.

Day Five:
Boys 18S early contender, Brandon Hogland, suggested I title today's coverage,

Only The Strong Survive.

Indeed! RyoSports 'top two Boys 18S picks' maintained their bludgeoning ways toward a titanic clash. Girls 18S Maria Smith toppled (2) Liza Fieldsend to become one of the Girls 18 Big Four into the semis. In other draws, Girls 16 Chuyang Guan, Girls 14 Alexandria Champion, Boys 16 Ian O'Jon and Boys 14 Steven Christie stand their grounds advancing.
See RyoSportsNews
Day Four:
Hot and windy. Boys 18S (17) Tam Trinh def (2) Mac Roy, Boys 16S Brian Boyar d. (3) Ciro Lampasas 7-6(5); 6-2; Boys 14S (9) Christopher Muniz d. (2) Xavier Oshinowo 6-4; 6-4. Other top seeds advance. Connor Curry faced his strongest resistance this far from (9) John Mee, but it was not enough. Curry def Mee 6-1; 7-5.
See RyoSportsNews
.
Day Three:

Connor Curry sends clear warning to the Boys 18S field by not dropping a game in his race into the round of thiry-two, keeping alive RyoSports team's prediction of a handful of gigantic clashes in the slam's closing rounds.

See RyoSportsNews.



Day Two:
Tennis Academies, Country Clubs and parental pride shine bright in Aggieland as university scouts have a feast from a wide field of talent.
Texas Grand Slam Super Champ Major Zone is the largest (by size and duration) junior tournament in Texas

.



This is a double elimination tournament for the Singles Draws, which means losers from the Main Draw - all the way to the Quarterfinals - are fed into the Consolation Draw. The consolation draw is TOUGH! And loads of fun: pay back time!





Collegiate scouts are watching you! You didn't know, didya? Taking lots of notes!!!


 
Draw sizes of 256 fielded in B18S and B16S are twice as big as any of the draws in Wimbledon, US Open, French Open, and the Australian Open.

RyoSports adventurous SciFRoDrama series is right here on RyoSports.com, along with several other sports series produced by athletes and sports enthusiasts for athletes and sports enthusiasts.



CAPSHER TEXAS GRAND SLAM CHAMPIONS





G12D: (1) Ellie Douglas (McKinney) and (1) Sydney Jones (Carrolton)

G12S: (2) Ellie Doughla (McKinney)

B12D: (1) Campbell Erwin (Olmos Park) and (1) Trey Hilderbrand (San Antonio)

B12S: (3) Jaycer Calleros (San Antonio)

G14D: (1) Fumagalli Fumagali (New Braunfels) and (1) Elizabeth Tedford (Dallas)

G14S: (2) Tamijean Fumagalli (New Braunfels)

B14D: (4) Nicholas Glover (Austin) and (4) Andre Mercado (Edinburg)

B14S: (1) Steven P. Christie (New Braunfels)

G16D: (3) Abigail Chiu (Austin) and (3) Madison Tedford (Dallas)

G16S: (3) Camilla P. Wesbrooks (McKinney)

B16D: (3) Connor Lafavre ( Dallas) and (3) Daniel Maese (Dallas)

B16S: (5) Aron Pierce (Houston)

G18D: (1) Farris Cunningham (Houston) and (1) Cassandra Vazquez (Houston)

G18S: (3) Cassandra Vazquez (Houston)

B18D: (5) Harrison Adams (Austin) (5) Tucker Brown (New Braunfels)

B18S: (17) Harrison Adams (Austin)

 
CONSOLATION WINNERS:
G!2S: (5) Samantha Giles
G14S: (9) Jessica K. Meek
G16S: (4) Victoria Yu
G18S: (5) Gabriella Umoquit

B12S: (5) Zane Khan
B14S: (2) Xavier Oshinowo
B16S: (2) Xavier Gonzalez
B18S: (3) Bayo Philips



CLICK HERE FOR CHAMPIONSHIP DETAILS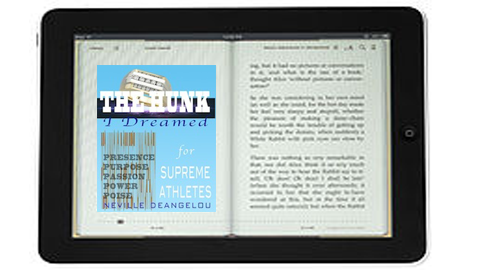 WHAT'S YOUR INSPIRATION?
| | |
| --- | --- |
| | Sachse Super Champ Ian Clare 18S & 18D calls Texas Grand Slam the Junior's Superbowl - the pinnacle of Texas's junior competition and tournament play. (RyoSportsNews) |