Good News
[Gospel = Good News]



In this old house there are many cracks. Light comes through. Ha-ha-ha-ha-0oh-we-we. Isn't that beautiful? I like it. Scattered rays of light fascinate me. And there is always a crack. Somewhere. Sometimes, light comes in as if from through the ages. Every now and then, I come upon an artifact that is hundreds to thousands of years old - usually in a museum or at an exhibition - and I stare at it. I stare and wonder. I wonder if the person who made the artifact or lost it or left it ever imagined that someone like me a thousand years into the future would be watching it, touching it, pondering it. Each and every time, I smile at my pondering. I ponder such things, for they are to me like light from the ages shining through a crack. Yes, I know. Small things do light up my life.
Ha-ha-hahhh!

We are like fireflies in a universal scheme. The good news is this: it gives me hope.
"Let your light so shine before men, that they may see your good works, and glorify your Father which is in heaven. " ~ Jesus
"Good news is not in part good news and in part bad news; it is wholly good news. Good news is not oppresive; it uplifts. Good news is not offensive; it affirms. It is not depressing; it excites. It does not warn; it welcomes. Good news is always
good
news. That's the
gospel
truth. It doesn't get good press. Hell gets attention. If it is press YOU want; that's easy - raise hell. I like Goodnews - light through the crack." ~ PC
"And now these three abide: faith, hope and love. And the greatest of these is love. " ~ Paul
Radio Ahhhhhh!
P. C. Ritch, Esq.
GLOBAL
24 Hrs.
C U R R E N T E V E N T S




It's Called Grace


A Season of Praise


"Nothing can take away God's Love."
This is your life; only YOU can live it.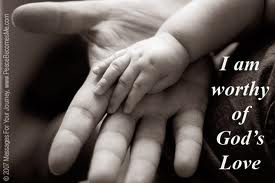 G R A C E
God's Riches At Christ's Expense
You don't owe a single cent.
Besides, no one can afford the cost.

GRACE, this grace, is not a piecemeal package; it is total; it is whole; it is complete. It is unmerited and unearned. It is a gift, free, compliments of Unconditional Love.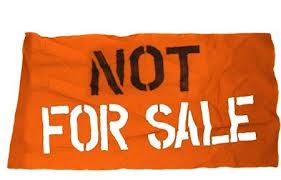 God ain't got no slave; we is family.

Moreover, I declare this to be The Good News:

Christ died for our sins,
and was buried,
and arose,
and was seen.

if Christ was not risen
then our preaching is in vain
and your faith is in vain.

then we are false
and of all, most miserable.

I was not there when they crucified Christ. Were you there? This is my witness. I know my daddy; I look like Daddy. I know my mommy; I look just like Mommy. Therefore, I recommend this to you: go, read the scriptures for yourself. Read it with your own mind and your own heart and your own soul then . . . think on these things, lest you be decieved.

A little boy placed his hand in mine, mesmerized. He measured his fingers against each of mine then turned to his mother and said, "Look, mom, look. His hand is huge." I smiled. He asked his mother why his hand was so small, telling her he wanted hands big like mine. His mother took him into her lap and said, "He's been around a lot longer than you, son. You have lots of time to grow a huge hand bigger than his." My smile dropped. I, too, have done what that boy did, measured my hand against larger hands, wondering why mine isn't as huge. It took me a while to discover that my hand is the perfect size for me, and that I have my Daddy's hand, which is strong and always handy.

Love Evens The Score


I cherish the moments
Every Moment Is Precious